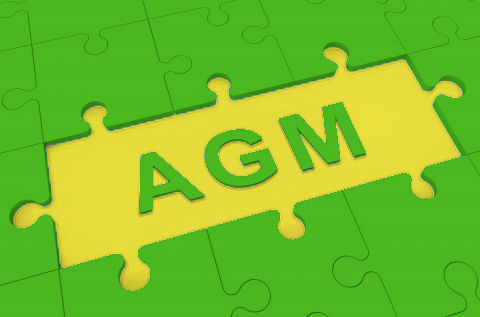 Dear All
Our AGM takes place on Wednesday the 6th of December in Claremont Stadium, Navan @ 8pm. As yet we have received nominations from one club but only for some existing board officers. Considering we have 3 vital positions that need to be filled, this is quite a worrying and urgent matter. Unfortunately, the existing officers do not have the time to dedicate to their positions for another term. Chairman, vice ch...airman and competition secretary are major positions on the board and if left vacant will have serious consequences for Meath athletics up to the point that there will be no competitions in 2018.
Given this situation and the enormity of the role of competition secretary plus the large numbers now competing, nearly 600 alone last Sunday, it has been suggested that clubs consider the following:
Competition would be split into 3 areas - 1 T&F championships, 2 T&F league & schools, 3 Cross country & road
Each club (18 in total) would provide 1 delegate (who can't be a co board officer), giving us a total of 18 delegates to be divided into 3 committees consisting of 6 people. Each committee would be allocated an area and be responsible for all those competitions relating to it. If this was agreed then the nominated club delegates would have to be confirmed at the January meeting.
The role of chairman and vice chairman could be split/shared ie one person does chairman for 6 months and the other does vice chairman and then they swap positions for the last 6 months. This would give the vice chairman more experience and take the time pressure off the role of chairman.
These are suggestions for clubs to think about before the AGM to avoid leaving positions blank. Of course the other alternative is for the clubs to provide new officials for the 3 positions. It is unfair to expect the existing officers and club delegates who attend the co board meetings to have to take up any of the 3 positions. Most have been involved for years and no longer have children active in the sport. Of course they will be there to help out and officiate at athletic events but it is necessary and imperative that the younger parents/coaches, generation steps forward to maintain the high standards in Meath athletics and to ensure its progression.
When you consider the success of the cross country relay event in Navan last Sunday and the cooperation and willingness there was from the clubs to help it is a shame we can't extend that to the running of the co board. If clubs and people don't step forward, all of the work done in the past will be lost, at best there will be no competitions next year and we are looking at what could be the end of organised athletics in Meath.
Maggie Higgins
Chairman Meath Athletics